Covering a total exhibition area of 200,000 sqm and expecting to attract more than 100,000 buyers, the 16th China International Self-service, Kiosk and Vending Show (CVS) – organised by UBM Sinoexpo – is not to be missed. Showcasing products by international industry heavy weights, including self-service terminals and solutions, comprehensive vending systems, Kiosk, currency identification systems, self-service printing equipment, mobile payment terminal equipment, smart card reader, vending machine related accessories and services, this essential event brings together everything for vending needs under one roof.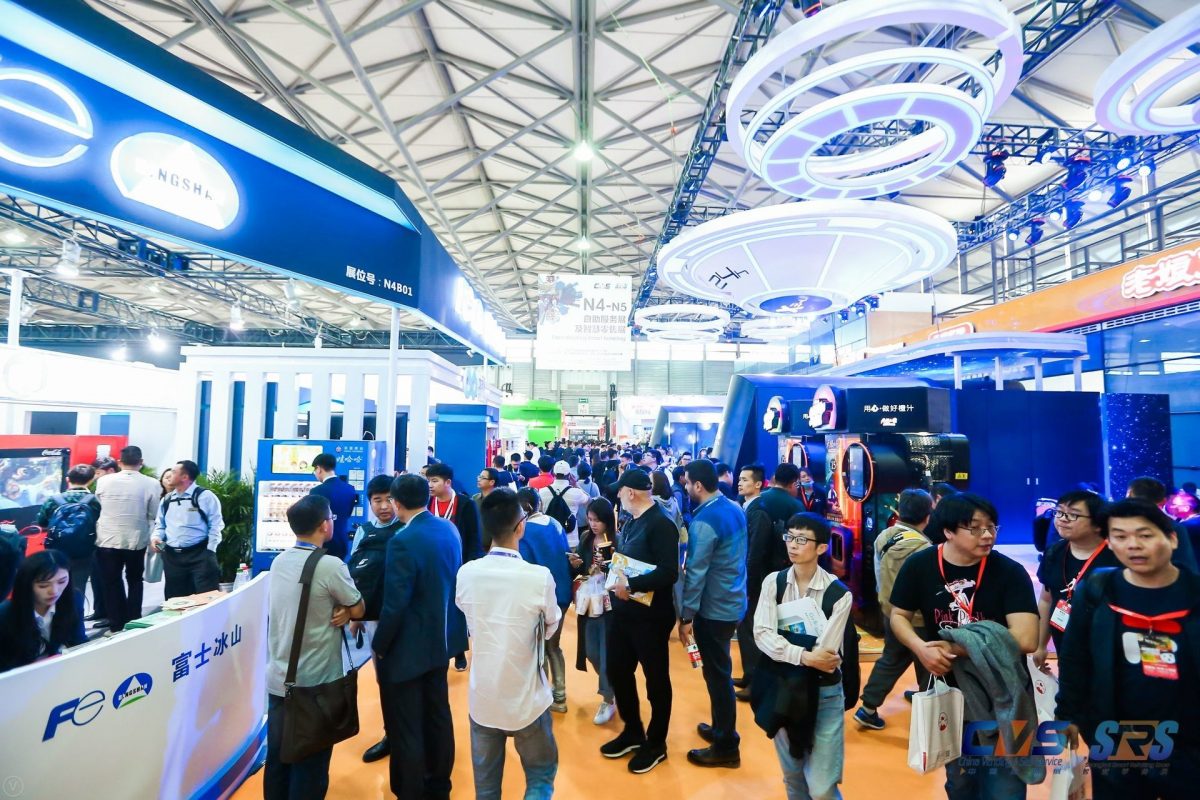 Leading the future in the self-service industry
CVS is the most influential platform for launching cutting edge innovations across the self-service and vending industry as well as hosting the most valuable tech communication forum. Hosting over 500 exhibitors in 15,000 sqm, CVS 2018 was highly acclaimed by both exhibitors and professional buyers. For 2019 we will build on this unprecedented success by expanding to two exhibiting halls, allowing us to maximise the display area for the growing trend in smart retail. Held as part of Hotel PLUS, CVS2019 will be co-located with China International Facility Management Expo (CFME) and China Clean Expo (CCE) CVS2019 guaranteeing a global audience of 100,000 crossed-industry, professional buyers, while offering exhibitors a total display area of 20,000 sqm. For more details about CVS 2019 please visit: www.chinavending.com.cn/en-us/home
Event highlights
CVS2019 promises three industry high-end summits and forums bringing together the very best in the industry for a brainstorm fest:
Shanghai International Smart Retailing Summit 2019
Shanghai Global Self-service Kiosk Industry Summit 2019
Shanghai International Smart Retailing Operations Conference 2019
Keynote speakers will share their insights on emerging trends, innovations and customer experiences to help businesses achieve even greater success
Exhibits include vending machines, coffee machines, machine accessories, self-service equipment, components and spare parts, services, currency recognition systems, self-service terminals and solutions, payment systems, mobile payment terminal equipment, self-help printing equipment, vended beverages, coffee and foods, remote data transmission, and other products and solutions.
Extended Early Bird Savings until 30 September 2018
CVS2019 is the essential show dedicated to vending and self-service. Our early bird offer has been extended by a month! Following the unprecedented success of CVS 2018 and reflecting worldwide peaks in vending automation, over 50% of the exhibition space has already been sold despite the event taking place 8 months away. Don't miss your chance to join well-known brands like Juang, Zhongya, Fuji Bingshan, Xingyuan, Cloud Mirror, Baixue, Fulei, and many others who have reserved their stands in the best locations.
Visit www.chinavending.com.cn/en-us/home to learn more.