The Future Starts Here runs from 12 May to 4 November 2018 in the Sainsbury Gallery and will be traveling to other museums in 2019.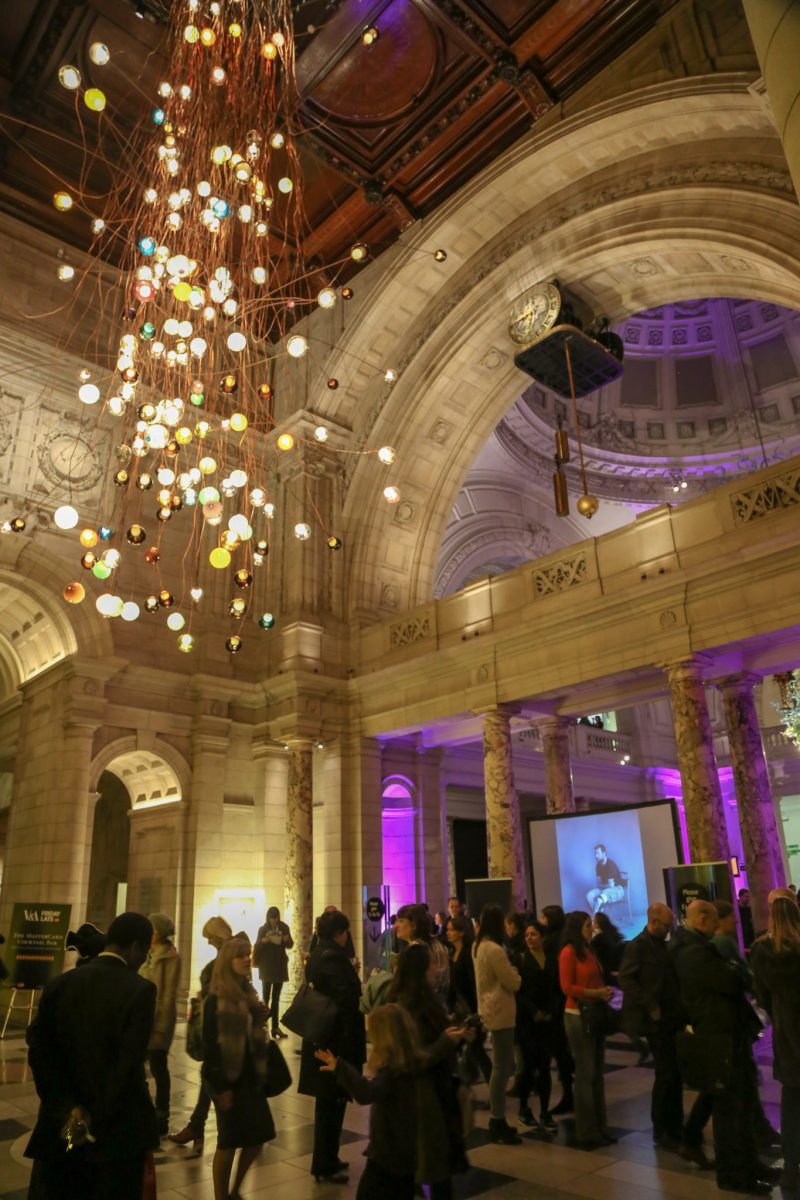 Nanotronics, developer of the world's most advanced robotic industrial microscope, today announced their technology will be a hallmark feature of the Victoria & Albert Museum's newest exhibition which opened today called, The Future Starts Here. Comprised of more than 100 objects that are meant to provide a vision of the future, the exhibit combines breakthrough technologies and advanced designs, encouraging audiences to experience the promise of innovation across mediums rarely seen beyond the closed doors of research and development laboratories.
Featured as the first piece upon entering the Sainsbury Gallery, Nanotronics sets the stage for the subsequent displays and four main themes that are explored in order of increasing scale: Home, Public, Planetary and Afterlife. The exhibit highlights imagery produced by the Nanotronics nSpec®3D, a hardware and software system that combines cutting-edge innovations like computational super-resolution, artificial intelligence and robotics to view any material in the world at nanoscale. Visitors will don a VR headset to walk various microscopic-sized visualizations of human blood and strands of hair, providing audiences a novel perspective to better understand the body from the ground up, forging a more intimate relationship with the billions of parts of ourselves we so often take for granted and have been unable to see until now.
The Future Starts Here harkens back to the success of the world's first great international exhibition of 1851 ("World's Fair") when the then-V&A was initially established as the Museum of Manufactures with an influential collection focused on applied art and science. "The V&A is the ideal place to link history's accomplishments with the future of access and innovation," said Matthew Putman, CEO and founder of Nanotronics, "To build the future you have to see it, and Nanotronics technology is primed to provide a keen view into the world's smallest objects and prodigious dreams."
The exhibit draws upon numerous sources of inspiration from partners across the public and private sector, academia, international research, advisors and practitioners. Mariana Pestana, co-curator of The Future Starts Here exhibit remarked, "The most radical design experiments of today seem to be taking place at the smallest and largest scales. We're editing DNA strands and we're setting out to install factories in the earth's atmosphere. Nanotronics is a fundamental project in the exhibition—it allows anyone to see and navigate inside the nanostructures of the inside of our own bodies, like in a video game."