TIE's Innovation Pilot Pavilion Showcases Taiwan's Smart Value and R&D Capacities of Government Agencies
The 2020 Taiwan Innotech Expo's (TIE's) Innovation Pilot Pavilion, organized by the Industrial Development Bureau (IDB), MOEA, opened yesterday (September 24) at the Taipei World Trade Center Exhibition Hall 1. The Pavilion includes four main theme areas (New Health, Hyper Automation, IoT, and Multi Experience) and focuses on forward-looking technologies associated with the government's 5+2 Innovative Industries Plan. Over 100 innovative technologies are on display, bringing together the efforts of the IDB, the Department of Industrial Technology (DOIT), the Small and Medium Enterprise Administration, the Ministry of National Defense, National Development Council, and 33 international organizations including Corning, Microsoft, Siemens, Cisco, and Logitech.
In the New Health area, the focus is on epidemic prevention-related technologies. Among these is the long-acting electrochemical dechlorination technology jointly developed by the Industrial Technology Research Institute (ITRI) and HCG. This innovation uses electrochemical oxidation-reduction reactions to lower the level of chlorine in water to 0.1mg/L and features an automatic cleaning function that can eliminate by-products such as calcium and magnesium ions to triple the service life of the equipment.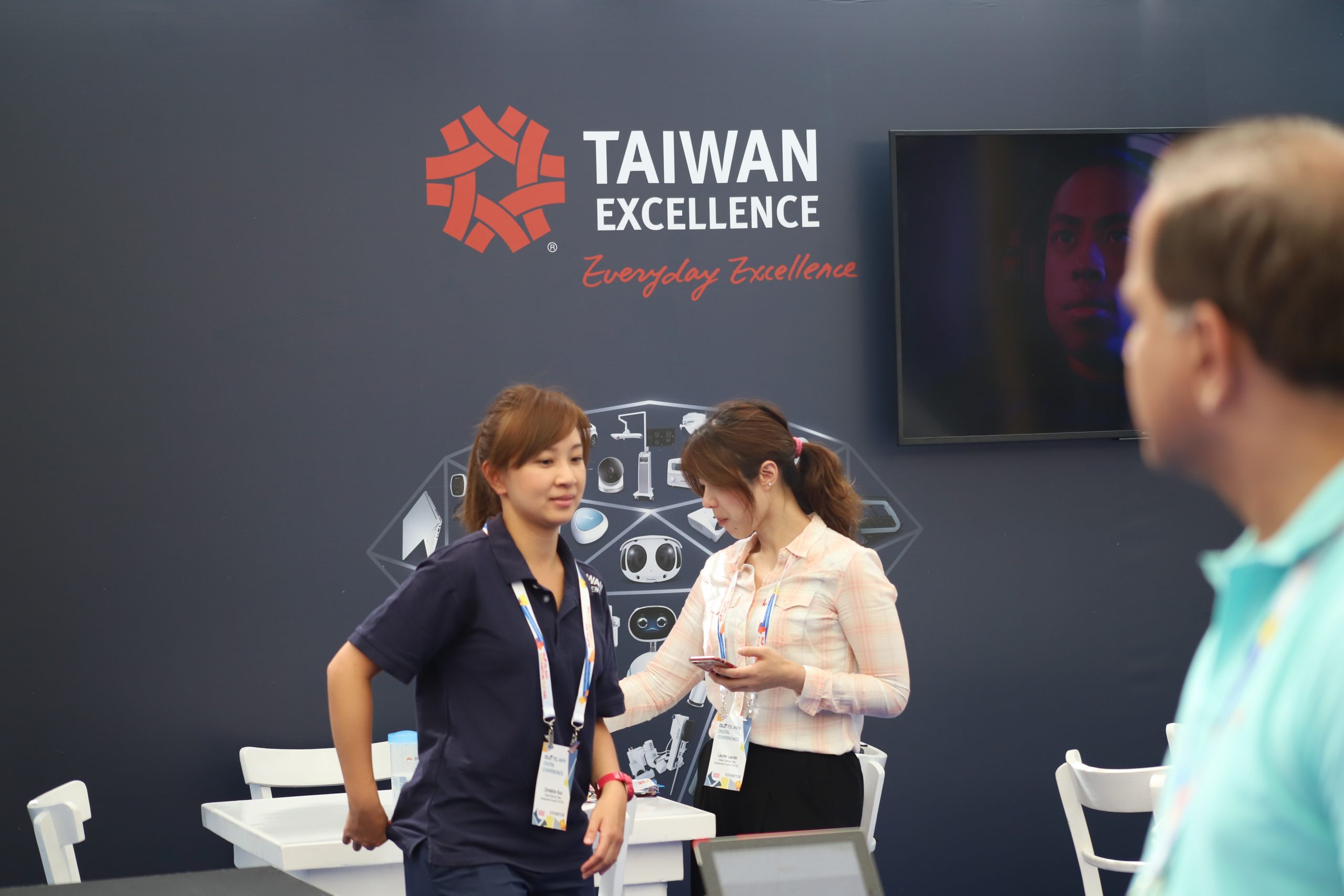 The Hyper Automation area, for its part, highlights smart manufacturing technologies. ITRI's AI Robot Self-learning Technology, an R&D result from the technology development project of the MOEA's DOIT, enables robotic arms to learn workpiece picking and placing quickly. Its highly efficient automated data labeling technology significantly reduces the time in AI acquisition and robotic arm calibration & testing.
Meanwhile, in the IoT area, the Disaster Prevention Solution Ecosystem will showcase disaster prevention 4.0 technologies, with applications in environmental monitoring, civil engineering & land, and industry & communities. Among these is an instant fire detection system developed by Brocere Electronic Ltd. This solution detects dense smoke and temperatures at 10-second intervals, and immediately sends an alarm to a user's device, security guards, and fire prevention systems in the event of a fire. Consequently, firefighters will be able to reach the scene rapidly and identify rescue and fire-fighting paths quickly.
The Multi Experience area focuses on smart life technologies, including the New Kinpo Group's smart delivery robot. During the pandemic prevention period, this robot can incorporate UV ray or spray sterilization modules to disinfect areas such as operating rooms or hospital wards.
TIE 2020 offers an opportunity for global innovators to display their innovative technologies and exchange new ideas under one roof. It serves as a technological bridge among Southeast Asia, Europe, United States, Japan and other countries. International players such as Corning, Microsoft, Siemens, Cisco, Logitech, and Thailand's NSTDA are all present this year to showcase technologies spanning the automotive, chemical, energy, medical, and AI sectors.