The Oceanology International 2018 exhibition and conference, which runs from 13th to 15th March at ExCel, London, promises to be a crucially significant occasion as organiser Reed Exhibitions looks to expand the event's remit.
The 24th edition of this biennial global forum will spotlight technological developments including robotics, advanced sensor technology and autonomous systems. The conference programme, meanwhile, will boast 11 free-to-attend technical tracks, all chaired by prominent industry figures.
However, in addition to the main schedule, the 2018 event will host an illuminating series of parallel showcases. The first of these, the Ocean Futures Forum, runs from 09.30-13.30 on Tuesday, 13 March 2018, and will consider long-term energy trends, ocean growth and diversification and sustainability. An introductory session will be followed by a discussion with keynote presenters including Claire Jolly (Head of the OECD Space Forum), Professor Ed Hill OBE (Executive Director, National Oceanography Centre) and Jim Hanlon (CEO, The Institute for Ocean Research Enterprise). A networking lunch will follow, and registration costs £100 + VAT.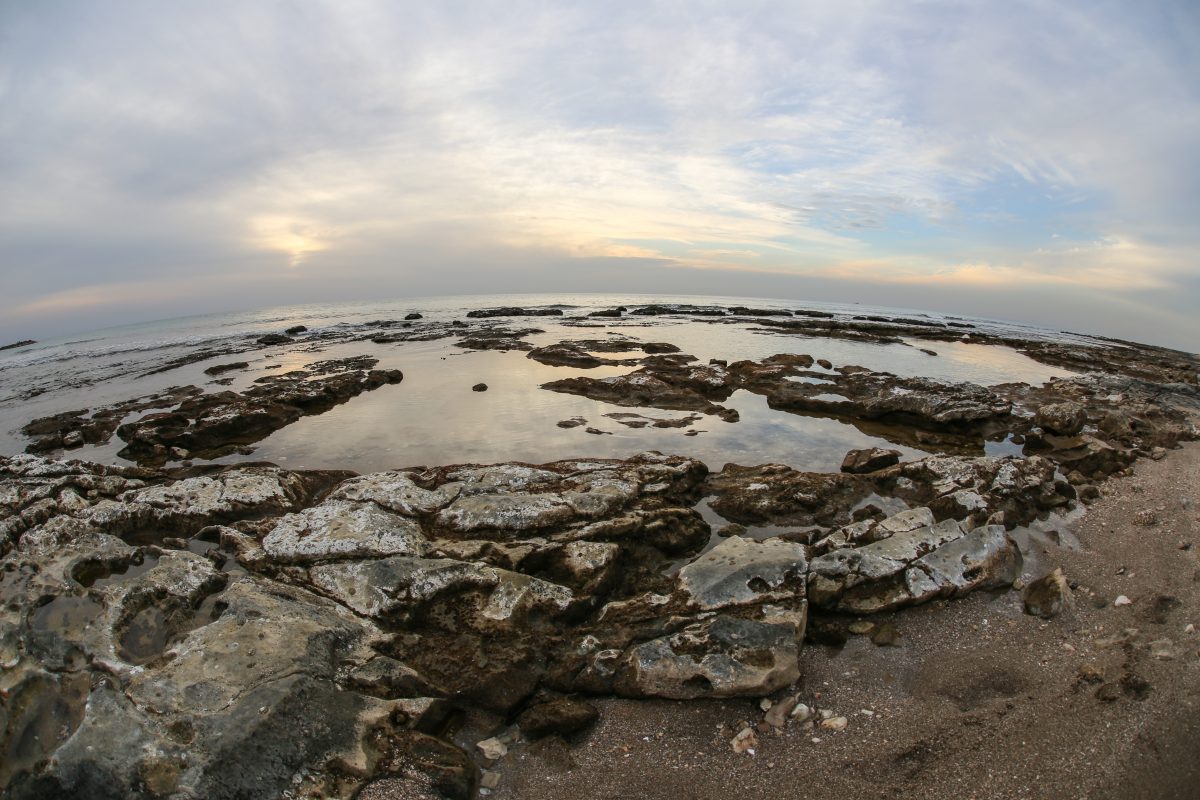 Meanwhile, on Thursday, 15 March 2018 from 09.30-17.00, Catch The Next Wave 2018: Frontiers of Exploration is being organised in association with The Explorers Club and will assess the intrinsic relationship between exploration and technology and how each drives the other. The programme features paired presentations from industry experts discussing the role technology has played in man's ability to explore environments on the seafloor, in the oceans, on the oceans, over the oceans and into space and includes Gordon Campbell of the European Space Agency; diver, presenter and explorer Rory Golden, the first Irish diver to visit the site of RMS Titanic; and Dr Andone Lavery of the Woods Hole Oceanographic Institution. Registration costs £100 + VAT.
According to Catch the Next Wave 2018 chairman Ralph Rayner: "This creatively stimulating conference will draw upon the combined insight and expertise of a range of leading explorers and ocean professionals to highlight demonstrable technological achievements that are aiding exploration and research while stressing the ongoing importance of technological progress."
Complementing Oceanology International 2018's conference programme, Ocean ICT Expo will address the demand for marine and ocean IT, communications, satellite and data storage solutions, with hundreds of highly targeted experts on hand. An additional seminar area will host presentations from global software, hardware and communication services professionals, applying ICT solutions to assist growth in ocean data acquisition, storage, transfer and analytics.
A further source of business-focused advice is provided by the Investment, Trade & Innovation Theatre. The 'Entrepreneurs' Advisory Workshop' is designed to lend assistance to entrepreneurs seeking partner funding: interested parties can even apply via the Oceanology International website to book 1-2-1 clinics with VC/PE technology investors. Applications must be received by 15 December 2017.
In addition, the theatre's 'New Technology Showcase' enables exhibitors to secure presentation slots to display their new products and technologies to the wider marine science community. For bookings and more information, contact Mark Lewis ([email protected], Tel: + 44 (0)20 8439 8858).
Finally, the co-located Interspill 2018 conference and exhibition will examine all aspects of future oil spills, including spill prevention, preparedness, response and restoration.
David Ince, Oceanology International Event Manager, Reed Exhibitions, comments: "The addition of so many complementary parallel events and areas of content at Oceanology International 2018 alongside a world-class exhibition increases the benefits and value for all those attending and makes it an unrivalled shop window for pertinent and exciting developments in marine science and ocean technology."
Topics and delegates finalised for Oi18's ExCel conference schedule
The Technical Tracks conference programme for Oceanology International 2018 at ExCel, London (13th-15th March, 2018) has now been finalised, constituting the most extensive and cogent analysis of advances in ocean science and technology available under one roof.
"The sheer scope and magnitude of the sessions is impressive," enthuses Conference Manager Ellen Burgess. "Each conference will be chaired by leading authorities in their respective fields, and the potential for enlightened, galvanising discussion and the cross-fertilisation of progressive ideas is genuinely exciting."
The conference programme gets under way on Tuesday, 13th March 2018 with a Hydrography, Geophysics & Geotechnics track,chaired by Andy Hill, Marine Geohazard Technical Authority at BP Exploration, and Richard Salisbury, Senior Consultant at Fugro. This session will discuss data collation and examination methods used in mapping offshore seabed and sub-seabed environments, highlighting the benefits such studies confer upon the renewables, oil & gas, marine and coastal construction, telecommunications and seafloor mining industries.
On the same day, the Aquaculture track traces the ongoing development of marine aquaculture facilities and the consequent ramifications for the offshore aquaculture industry, and will be chaired by Lawrie Stove, Managing Director at AquaMoor; David Kelly, CEO & CTO, InnovaSea; and Keith Jeffery, Aquaculture Development Officer, Cefas.
The Ocean Observation & Sensing track, meanwhile, looks at refinements in the monitoring of ocean physics, chemistry and biology that may enhance existing weather, ocean and climate models. The session will be chaired by Carl Gouldman, Director of U.S. Integrated Ocean Observing System (IOOS®), NOAA; Matt Mowlem, Head of the Ocean Technology and Engineering Group at the NOC; and Justin Manley, Founder of Just Innovation.
The concluding Tuesday session will be part one of the Unmanned Vehicles & Vessels track, chaired by Steve Hall, CEO of SUT; Dan Hook, Managing Director of ASV Global; and Prof Russell Wynn, Chief Scientist of NOC's Marine Autonomous and Robotic Systems. This will examine the potential dividends arising from the current and projected deployment of marine autonomous systems including ASVs, ROVs and AUVs.
The first track scheduled for Wednesday, 14th March 2018 is Delivering Efficiencies Across the Offshore Oil & Gas Life Cycle, chaired by Christopher Curran, Senior Consultant at CJC Enterprises, and Steve Barrett, Senior Vice President, Business
Development at Oceaneering. This timely new track will report upon cost-reduction measures which have been successfully implemented across all sectors of offshore developments
Another new track scheduled for Wednesday is Ocean Information & Communications Technology, chaired by Nick Lambert, Maritime Domain Expert at the Satellite Applications Catapult; Dr Clare Postlethwaite, Coordinator of the Marine Environmental Data and Information Network (MEDIN); and Dr Helen Wells, Business Group Leader of Meteorology and Science at the Met Office. This session will be concerned with the inherent promise and expanding purview of open source data acquisition and connectivity.
Also new is the Underwater Imaging & Metrology track, chaired by Simon Waterfield, Head of Survey Support Group at Sonardyne, and Blair Cunningham, President of Technology & Divisional CEO of Coda Octopus Products. This technological showcase will demonstrate the economic and operational benefits of real-time imaging.
The Wednesday programme is rounded off by part two of the Unmanned Vehicles & Vessels track.
Finally, two tracks are scheduled for Thursday, 15th March 2018. Marine Renewables, chaired by Dr Zoe Roberts, Senior Metocean Analyst at Vattenfall Wind Power (UK), and Dr Stephen Wyatt, Research & Disruptive Innovation Director at the Offshore Renewable Energy Catapult, will confront the myriad technological and practical issues surrounding the development, installation and maintenance of the offshore renewable infrastructure.
Meanwhile, Navigation & Positioning, chaired by Xavier Montazel, Vice President, Director of Navigation Systems Business Unit at iXblue, and Walter Jardine, Upstream Survey & Positioning Authority, BP, will report upon the newest findings in this realm.
Rear Admiral Shepard Smith, Director, Office of Coast Survey, NOAA observes: "I am pleased to have the opportunity to speak alongside such an influential group of speakers, and with the breadth of audience at Oceanology. The global focus of this conference inspires me to develop deeper international ties to better understand our global ocean."