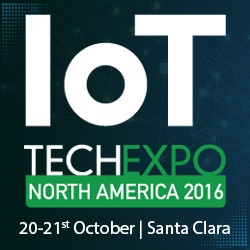 Europe's leading IoT conference will be arriving on 20-21st October for two days of top level content and discussion, introducing and exploring the latest innovations in the Internet of Things arena.
There will be case studies and 5 dedicated conference tracks covering the entire Internet of Things ecosystem including Smart Cities, Connected Living, Developing & IoT Technologies, Connected Industry and Data & Security, in addition to a free exhibition.
5 conference tracks. 200+ speakers. 100+ exhibitors. 4,000 attendees.
The exhibition and developing & tech conference track are free to attend.
Find out more and register for your pass here: www.iottechexpo.com/northamerica
——-
Additional details
Name: IoT Tech Expo North America
Date: 20-21 October 2016
Venue: Santa Clara Convention Center, 5001 Great America Pkwy, Santa Clara, CA 95054, United States
Website: www.iottechexpo.com/northamerica
Contact: [email protected]