The Industrial Internet Consortium® (IIC™), the world's leading organization transforming business and society by accelerating the Industrial Internet of Things (IIoT), announced its member pavilion at Hannover Messe, the world's leading trade show and exhibition for industrial technology. IIC members and testbed participants will exhibit, speak, and demonstrate IoT technologies at the conference, which runs from April 23 – 27, 2018 in Hannover, Germany.
The IIC Pavilion in Hall 8, Stand C24, will showcase innovative companies from its global membership and three IIC testbeds, where the innovation and opportunities of the industrial internet happen. IIC members exhibiting in the IIC Pavilion include: aicas, Ferdinand Steinbeis Institute, FogHorn, Fraunhofer IOSB, KETI, Real-Time Innovations (RTI), Samsung, UL, and Wipro Limited. Many members from the IIC 250-company global membership base will also exhibit throughout Hannover Messe.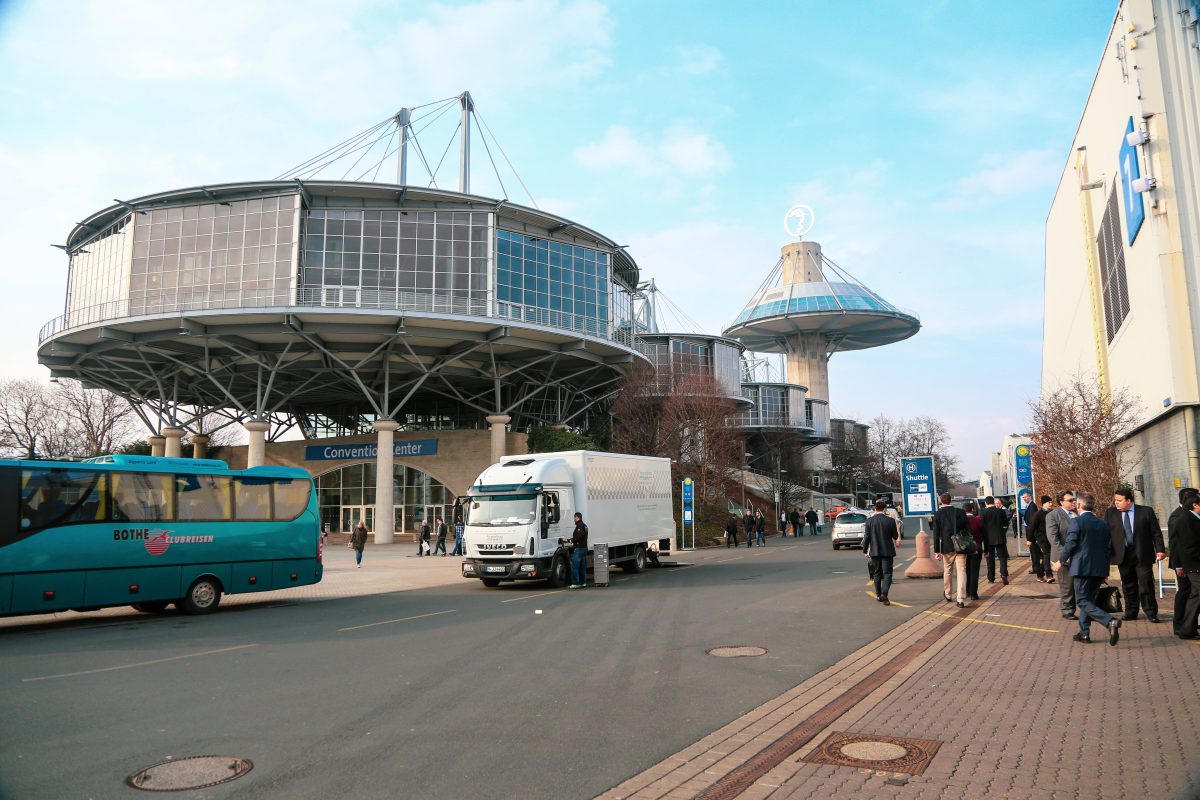 Three testbed demonstrations that will be on display in the IIC Pavilion are:
The Time Sensitive Networking for Flexible Manufacturing (TSN) Testbed, which provides enhanced Ethernet technology to support real-time control and synchronization of high-performance machines over a single, standard Ethernet network, supporting multi-vendor interoperability and integration.
The Smart Factory Web Testbed, which forms a network of smart factories with a flexible adaptation of production capabilities and sharing of resources and assets with the goal of improving order fulfillment.
Security Claims Evaluation Testbed, which creates an open and easily configurable cybersecurity platform for evaluation of endpoint, gateway and other networked components' security capabilities.
"At Hannover Messe, IIC members will discuss all aspects of the smart factory as well as show real-life examples in testbeds," said IIC Executive Director Dr. Richard Soley. "The smart factory is at the heart of digital transformation, enabling manufacturing organizations to better coordinate between people, assets, and things."
The IIC will also collaborate with Plattform Industrie 4.0, the German Engineering Federation (VDMA) and the German Electrical and Electronic Manufacturers' Association (ZVEI) in a week-long Forum entitled, "Industrie 4.0 Meets the Industrial Internet." Numerous IIC members will speak at the Forum, which include presentations, panel discussions and testbed demonstrations about the latest trends and developments of the industrial internet. The Forum will be held in Hall 8, Stand D17.
About the Industrial Internet Consortium
The Industrial Internet Consortium is the world's leading membership program transforming business and society by accelerating the Industrial Internet of Things (IIoT). The IIC delivers a trustworthy IIoT in which the world's systems and devices are securely connected and controlled to deliver transformational outcomes. The Industrial Internet Consortium is a program of the Object Management Group (OMG). For more information, visit www.iiconsortium.org.