From award-winning dishwashers and fridges that address food waste, to a personalized food journey in the home that harnesses the benefits of connectivity. Electrolux demonstrates the latest smart innovations that lift the consumer experience to new heights at EuroCucina, Europe's leading kitchen trade show taking place in Milan, Italy 17-22 April.
At EuroCucina, live show cooking from expert chefs will demonstrate how Electrolux domestic appliances deliver the same quality results as their professional counterparts. Later this week, Electrolux will also announce a strategic partnership around a digital platform that will deliver personalized cooking journeys within the kitchen.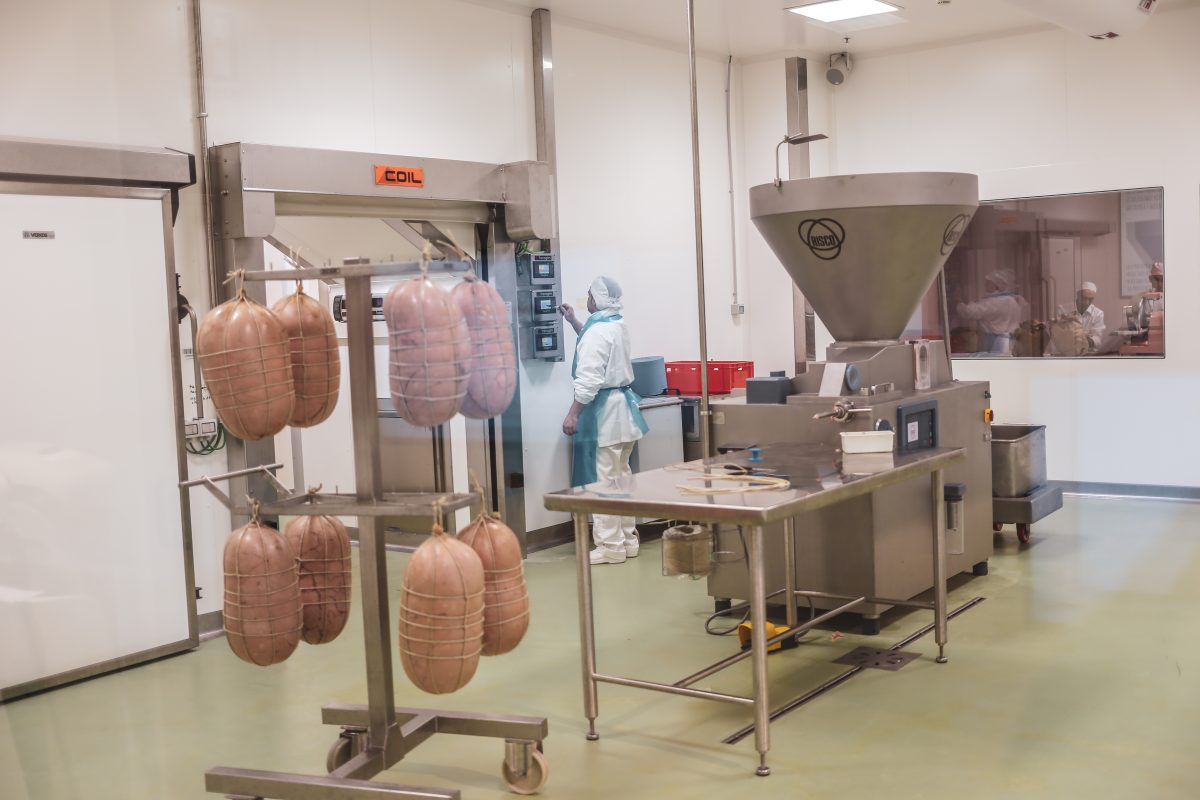 "Whenever we introduce new products our focus is on enabling great experiences rather than merely thinking about product features," says Dan Arler, Head of Major Appliances EMEA at Electrolux. "Experiences are determined by true benefits such as intuitive use and design quality as well as by surpassing consumer expectations regarding the results that they will achieve."
Products being launched at the trade show include the new Electrolux SenseCook Pro hob range, with features allowing the user to set the correct temperature in the pan, keeping it consistent for better frying results. Highlights in food preservation include temperature and humidity capabilities that retain market freshness for longer. Ingredients are also easier to find, with moveable bins and the SpinView plate that turns 360 degrees within the fridge. Electrolux will also present updates to its range of dishwashers, with new technology that offers a cleaning performance that is up to 50% better* than standard programs.
Offering a glimpse of the future at EuroCucina, Electrolux will showcase an Assisted Cooking Concept area. Featuring ovens with responsive glass that changes opacity based on proximity, to work surfaces that integrate chopping boards and knife cleaners, this conceptual space will give an insight into the future of kitchen design.
Whirlpool Corporation, the world's leading major home appliance company, will be showcasing product innovations, inspirational elements and latest designs from its four brands, KitchenAid, Whirlpool, Hotpoint and Indesit. The Whirlpool stand will tell the story of how breakthroughs in design and technology will transform the food journey: From planning meals, to storing food, to cooking and cleaning – innovative appliances can transform every step towards simpler, more enjoyable dining and make exceptional food part of everyday life.
The Whirlpool stand (Pavilion 11 – Stand A11-A15-B14-B18) at EuroCucina is arranged as a living space of about 1,700m2 in which visitors are able to truly experience the products and their different uses in everyday life.
KitchenAid
The KitchenAid line-up at EuroCucina includes the new Sous Chef induction hobs, the improved 2018 multifunctional oven range as well as a XXL edition of the Combi refrigerator, that offers better preservation for culinary masterpieces, combined with the greatest storage capacity within the KitchenAid built-in range.
Whirlpool
Whirlpool will be presenting new smart appliances as part of its premium W Collection range including built-in ovens, microwaves, cooktops and hoods which all feature Internet connectivity with the 6TH SENSE Live app. Also showcased at EuroCucina will be two fridge freezers, the built-in SPACE400 and the W Collection 4 Doors that monitors and automatically optimizes its performance to preserve food for longer.
Hotpoint
Hotpoint will present new products in its 2019 Built-In Collection, a top of the range suite that offers a winning combination of flexible features, proven performance and authentic design. Rounding out its portfolio, Hotpoint will launch a 70cm built-in fridge freezer with 400L capacity, the new Active Quattro fridge freezer and a compact 45cm dishwasher.
Indesit
At EuroCucina, Indesit will showcase Aria – its complete built-in suite of coordinated cooking appliances and a new 45cm dishwasher with Push&Go. The Aria range includes a stylish built-in oven with the Turn&Cook feature, microwave, induction and gas cooktops, and elegant hoods.