The inaugural China International Import Expo (CIIE) will take place at the National Exhibition and Convention Center in Shanghai from November 5-10, 2018. The first China International Import Expo is being hosted by the Ministry of Commerce of the People's Republic of China and the Shanghai Municipal People's Government, and supported by the World Trade Organization, the United Nations Conference on Trade and Development and the United Nations Industrial Development Organization.
Professional Chinese visitor delegations from areas such as education, scientific research, culture and tourism will be in attendance, alongside multiple Chambers of Commerce, government groups, industry leaders, and professionals from major local enterprises across the many provinces, municipalities and autonomous regions of China. In addition to the above, the expo will include representatives from Chinese ecommerce and internet technology giants like Alibaba, JD.com, Suning, and kaola.com.
Initial inquiries and bookings for CIIE indicate that attendance numbers will be unprecedented for the first-of-its-kind international trade forum. Interest is being driven by the growth of imports into China in 2017 that totaled almost RMB 12.5tn (USD 1.95tn), an 18.7% increase from 2016. This figure is expected to rise to USD 8tn over the next five years as China, the world's second largest economy and second largest importer, continues its progression into new stages of development.
Six of the industries earmarked as having the biggest growth potential in the area of cross-border trade, which will be heavily featured at CIIE, are food and agricultural products; garments and consumer products; consumer electronics and household appliances; automobiles; medical instruments, medicine, and healthcare; and intelligent hi-tech equipment.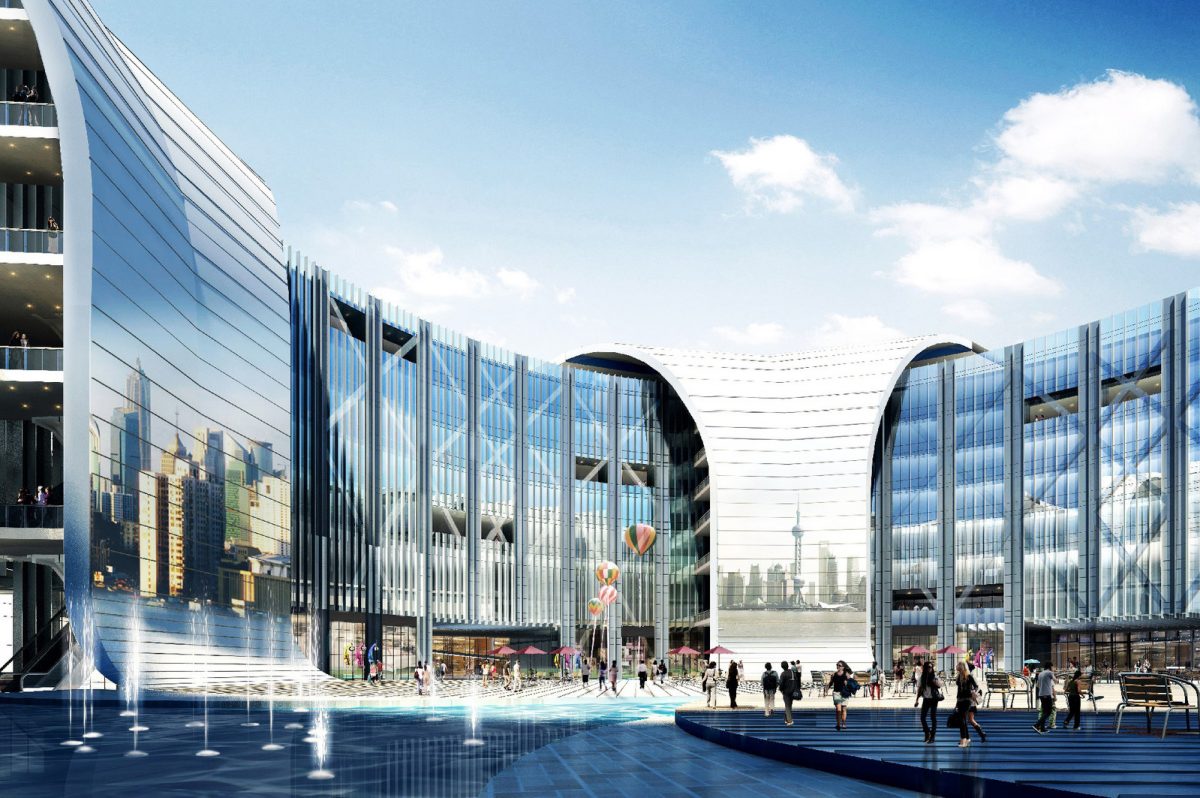 The 2018 China International Import Expo (CIIE), announced the closure of booth application process, having filled all available places. With less than 100 days to go, preparations are now in full swing with a series of demand-matchmaking sessions for each exhibition area scheduled to take place ahead of the landmark event this November.
CIIE, an important platform to promote bilateral trade relations between China and the world, will be held on November 5, 2018. In total, more than 2,800 companies will participate in the expo, including more than 200 Fortune 500 companies and industry-leading companies. According to preliminary statistics, exhibitors will bring more than 100 new products, technologies and cutting-edge goods to fill 270,000 square metres at the National Exhibition and Convention Center(Shanghai), the world's largest single block building and exhibition complex.
As the first national expo themed on import of the world, CIIE is a unique and great beginning of the international trade promotion field. The slogan of the CIIE is "New Era, Shared Future", which carries on the principles of the Belt and Road Initiative, including extensive consultation, joint contribution and shared benefits.
CIIE Buyers at the event will take the form of 'in-country' trade delegations and will include various types of merchants, such as import agents, distributors, wholesalers, retailers, production and services companies. In addition, a select group of 98 state-owned enterprises will form the first batch of buyers. In total, over 150,000 domestic and foreign buyers are expected to attend.
To maximize the opportunity for all exhibitors, organizers have arranged a series of satellite events and demand-matchmaking exercises to boost transactions and support attendees ahead of the main event this November. The first of these events held on the 14th June 2018 for exhibitors in the food & agricultural sectors, 36 merchants and 35 reputable International enterprises including Wal-Mart, Metro, and Takashimaya joined the event. The second matchmaking session, held on July 26, attracted more than 200 domestic and foreign exhibitors, merchants and buyers within the apparel, consumer goods, electronics, and home appliance industries to mark the beginning of the 100-day countdown to the official start of the event.
Although booth registration for this year's expo has now closed, the hosts of CIIE – as a result of high demand – have begun accepting reservations for CIIE 2019 and have already signed contract with several exhibitors. Companies wishing to attend CIIE 2019 are advised to pre-register at https://www.ciie.org/ciie/f/book/index?locale=en
China's first International Import Expo will take place on the 5th November 2018 with fringe events occurring before and after the main event. Attendees are encouraged to regularly check the website for news and updates to take full advantage of all pre- and post-CIIE events. For more information, please visit https://www.ciie.org/zbh/en/