Stockholm Furniture & Light Fair, which came to a close this past weekend, continues to grow and strengthen its position as the world's leading event for Scandinavian design. Of the visitors to this year's fair, 31.5 % came from abroad, representing 99 different countries. Interest and participation in Stockholm Design Week are also continuing to grow, and this year a record-breaking 427 events were arranged throughout the city.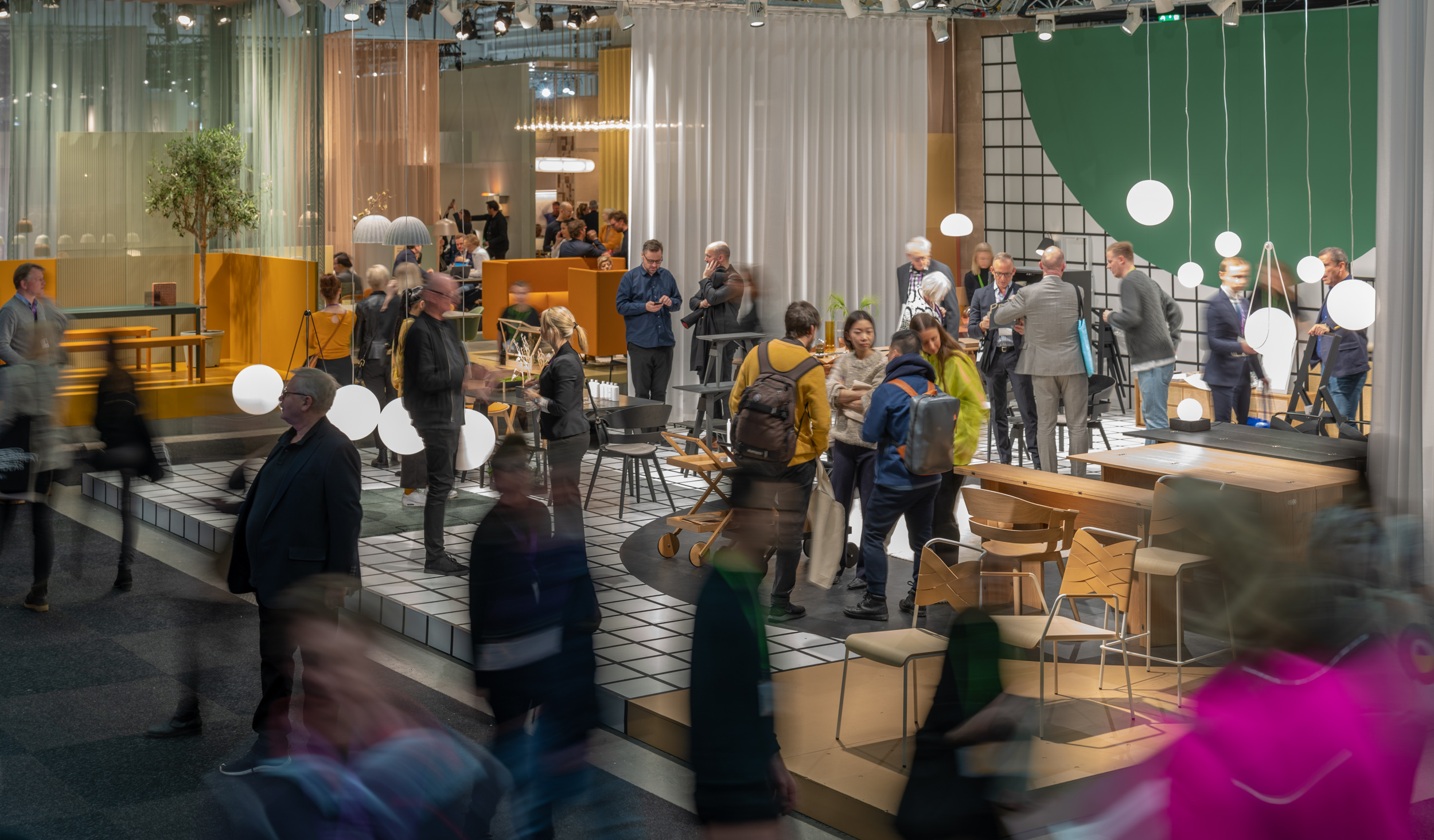 Stockholm Furniture & Light Fair, Photographer: Gustav Kaiser
Stockholm Furniture & Light Fair is strengthening its position on the international design scene. The percentage of international visits reached 31.5 percent, which is an increase of 0.5 percent compared to last year. Visitors came from 99 different countries, led by Norway, Finland, Denmark and the United Kingdom.
"It is fun to see that we are continuing to grow within international design. We are also very pleased about all the positive signals we have received from both national and international visitors and exhibitors. Many have commented on the high quality level at the fair and the open and pleasant atmosphere. It is a meeting place for business, but we also fulfill an important social function. Our efforts to establish Stockholm Design Week – to add content to the visit to the fair and strengthen Stockholm has a design destination – has generated fantastic results. There were over 400 events during the week this year, which is twice as many as last year," says Cecilia Nyberg, Project Area Manager for Stockholm Furniture & Light Fair and Stockholm Design Week.
Comments about the fair:
"It´s the one and only interesting fair in Scandinavia and I have a lot of clients here that I want to meet. I really like Stockholm Furniture & Light Fair, it´s compact and nice and the quality level is really high. The atmosphere is very good so it´s always a pleasure being here." Richard Hutten, designer, Rotterdam, the Netherlands
"We are here because we have most of our customers here. Stockholm Furniture & Light Fair is still the best fair in Europe and definitely the place to see Scandinavian design. And it´s the most social fair in the world." Ove Rogne, CEO Northern, Norway
"I think I´ve been here basically every year since the mid 80ies. The best of being here is meeting all the people, you never know which kind of contact you pick up here. For me this is the one time of the year when you can be sure to meet all your friends and colleagues. It´s an amazing place to be, we take all our customers here and everybody is also exited of everything and it´s a lot of gossip and things going on. So it´s really, really a social event." Gert Wingårdh, architect, Göteborg, Sweden
The next Stockholm Furniture & Light Fair will be held February 4–8, 2020, at Stockholmsmässan.
For more information, please visit www.stockholmfurniturefair.com or contact:
Cecilia Nyberg, Project Area Manager, +46 8 749 43 86, [email protected]
Lotta Signeul, PR Manager, +46 8 749 43 36, [email protected]
Stockholm Furniture & Light Fair is the world's leading event for Scandinavian furniture and lighting design. Domestic and international visitors will find the most comprehensive selection of Scandinavian furniture, office furnishings, design, textiles, lighting and other interior furnishings for both homes and public spaces. Stockholm Design Week is also running parallel to Stockholm Furniture & Light Fair. www.stockholmdesignweek.com